Choose a competent Sarasota Mover today to move your belongings damage free!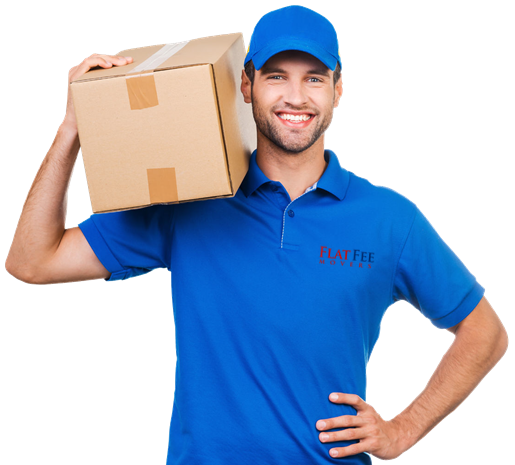 Fine Art Movers
Our professional team of fine art movers is trained to move art and antiques for private collectors with the utmost care. Our art movers will take care of all the packing, crating, and shipping of your art pieces and other specialty items.
Comprehensive Fine Art Moving Solutions
Our team has years of experience in art moving services and art storage for different art collections in Sarasota, Florida, and around the world. We provide a wide range of affordable art moving services, from packing and crating to shipping and art storage. We handle everything from origin to destination, so you don't have to worry about anything except enjoying your artwork!
White-Glove Moving Company Services
The fine art market has grown significantly since the turn of the century. As a result, our white-glove service have seen a rise in demand for our services in Florida. Our team includes expert fine art movers who understand the intricacies of this industry and will ensure your artwork and collection arrives safely at its new home. 
Dedicated Solutions For Artwork Storage
The storage space we offer is designed specifically for fine art and antiques. Our climate-controlled warehouse has a humidity control system and is monitored 24/7 by our staff. We monitor temperature conditions and all artwork is stored in custom-made wooden crates which are then packed in bubble wrap.
Overcoming Fine Art Shipping Challenges
The fine art industry has many challenges including high insurance costs, long lead times, and the fact that most people don't know what they're looking at. We at Flat Fee Moving LLC ensures that your fine art is delivered safely with no surprises.
Packaging Securing Crating Fine Art
Our team has extensive experience in packaging fine art and antiques. We offer a wide range of packing options,s including bubble wrap, foam peanuts, custom crating, and custom crates. We will provide a price quote upon request for a more accurate moving estimate.
Competitive Prices Ensure Your Complete Satisfaction
Our competitive pricing ensures that we never lose money on any move. This means that we can pass those savings onto you! Our prices include complete packing and crating as well as shipping. We also offer free estimates and delivery quotes for our white-glove service.
Stand Together Against Covid-19
The COVID19 pandemic has devastated the world. The number of cases and deaths continues to rise, with no end in sight. But there is a way out: we can all unite together against this deadly virus, so we make sure to observe health protocols on our team of movers to ensure everyone's safety.
Request a Quote Today
You can request a moving quote for any fine art move or antique move. We will work with you to make the moving experience a stress-free one.
Flat Fee Moving LLC is a full-service moving company that specializes in fine art and antique movers. We are fully insured, bonded, licensed movers, who take great pride in handling your treasured possessions with care.
FAQs About Fine Art Moves
Why Art Requires Special Moving Care?
If artwork is not properly packaged, it can easily become damaged during transit. Additionally, the majority of the artwork is extremely fragile, necessitating extra care when transporting. Even the tiniest indication of damage can significantly reduce the value of an artwork.
How Do You Transport Priceless Canvas Paintings?
Cover the front of the piece with another sheet of cardboard. Place another sheet or two of cardboard on each side of the painting to strengthen the foundation and keep the artwork from bending. Wrap tape around the cardboard pieces to keep them together.
Small art objects (for example, small artifacts, manuscripts, or jewelry) are placed in hand luggage, which usually has its own first-class seat on a plane. Larger works of art are carefully crated and shipped in a different mode – usually by truck, but sometimes by air.
What Is the Best Way to Pack Art for Storage?
Wrap your paintings tightly in protective materials to prepare them for storage. Use a storage blanket or quality bubble wrap to wrap framed paintings, and seal them tightly with packing tape. Use strong cardboard to tape the front and back of your framed paintings together.
Where can I find the best museums in Sarasota?
The Ringling

Marietta Museum of Art and Whimsy

Sarasota Classic Car Museum

AlexArt International Art Gallery

Sarasota Art Museum
1. Quote It
Call Flat Fee Moving LLC today to discuss your move and get a quick moving quote by one of our moving specialists.
2. Pack It
Opt to either pack your items yourself or use our professional packing service to avoid all the hassle.
3. Move It
On your scheduled moving day, our crew will show up to pick up your items and move to your chosen destination
Keep Moving Forward by Using Our Full Range of Moving Services
Whatever you require to move from one point to point B, we'll make it happen without incident.
We are a specialist with local home Sarasota as well as Florida State moves. We are able to move you through all of Sunshine State's neighborhoods and surrounding locations. This is the reason why the other local moving companies envy us.
From Sarasota to Miami, California and Seattle We can move from any place within the USA. With timely long distance delivery times and secure packing, we can get you settled in your new residence quickly. Our long distance movers will ensure an outstanding moving experience.
We are able to move your office at night during weekends, and during holidays to limit your time off. With the complete packing of your office and de-packing services, your team will be ready to go the next day.
Unline the other moving companies, we've made it as easy as possible by putting important moving items into boxes that fit your needs. The packages will be delivered to your home prior to the move date.
We take the stress out of packing all of your valuable possessions safely. You are able to choose the items you would like us to carry, there is no limit to the quantity of items that you can pack with our packing services. You can hire us to take care of just your kitchen or the entire house.
Piano moving requires special expertise, equipment, and instruction to move the piano safely, and especially in Sarasota. A piano movers, or a professional moving company like us have been performing upright and horizontal moves, and every piano types in between.
Get our moving labor help service within Sarasota. Flat Fee Moving LLC will provide you with a professional packing and moving team. Review, compare, and make a reservation now!
If you need to move urgently? Our service moving company or last minute move-in service can make your life easier. We'll help you move into your new residence as soon as possible! We also provide emergency packaging and storage.
Looking for a Local mover near me or you? Hear this out, we are the only local moving company in Sarasota that provides 24/7 moving services. Whatever size or tiny your move is, we'll move it.
GET A FAST MOVING QUOTE - CALL NOW
we've got your covered...
Moving Boxes
Furniture Disassembly
Shrink Wrap
The reviews of our customers speak for themselves.
As the top-rated Sarasota moving company, we have made moving a pleasurable experience.
The Top Rated Sarasota Movers Throughout All Review Websites
They worked very hard, yet were very careful handling the furniture that required dis- assembling. I scheduled the delivery for 3 days later, and the trucks were right on time. Everything was unloaded into the new house very quickly and all the furniture were re-assembled back again. I will absolutely continue to use them if I ever need to move again and of course recommended them to my friends and to anyone who needs a moving company which can be trusted withyour property! .[/one-half-first]
GET A FAST MOVING QUOTE - CALL NOW
Hire Professional Fine Art and Antique Moving in Sarasota FL
Fine art is one of the types of items that individuals are often most anxious about moving with. Having served auction houses, art galleries, and private collectors for over seven decades, we know that fine art cannot be moved like your other belongings. It must be packaged, stored, and handled with utmost care.
We offer a variety of services that cater specifically to transporting fine art, including:
Custom Crating
Climate Control
We will be more than enough to get you started. Regardless of where you live, chances are excellent that a number of these companies will still be able to serve your needs.
We have developed a level of technical expertise and a collection of specialized art handling equipment that is unsurpassed in our field.
GET A FAST MOVING QUOTE - CALL NOW

Sarasota Springs, Fruitville, Gulf Gate Estates, Bayshore Gardens, South Bradenton, Bradenton, Palmetto, Laurel, Venice, South Venice, North Port, Englewood, Saint Pete Beach, Gulfport, Saint Petersburgg, Greenacres, Ochopee, Wellington
34293, 34292, 34223, 34228, 34230, 34229, 34232, 34231, 34234, 34233, 34236, 34235, 34238, 34237, 34240, 34239, 34242, 34291, 34241, 34243, 34266, 34275, 34274, 34285, 34287, 34286, 34289, 34288