INTERNATIONAL MOVERS SARASOTA
Choose a competent International Sarasota Mover today to move your belongings damage-free!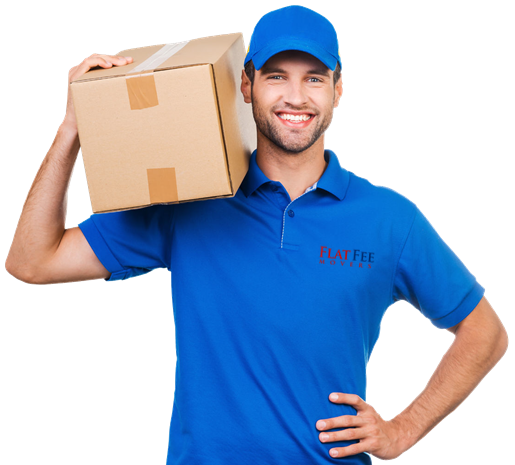 Professional Sarasota International Movers
A full-service relocation company provides international moving, packing, storage, and other related services. Our expertise in international moves has helped us become one of the top Sarasota movers. Call our professional moving team today to learn more about our moving services!
Top-Rated Sarasota International Moving Companies
We can move you to any major or coastal city around the world; call our international moving services today to learn more about how we can help you with your next move.
Types of Moves Overseas
Storage Services
We offer storage service before and after your international move. If you need temporary storage, we can help load and unload your shipping containers and store them on-site and off-site of your location. We can even package and label your items for secure storage.
Customs Clearance
We understand the complexities of moving overseas, which is why we offer custom clearance services to ease some of the stress involved in an international move. Our team has experience working with major airlines such as Delta, American, Continental, Northwest, TWA/US Airways, and United Air Lines to assist our customers on their overseas moves.
Professional Packing Service
Our overseas international movers offer packing services to ensure your move goes smoothly. Upon arrival, our movers will arrive at your home and begin pre-packing all of your belongings.
Overseas Moving
Overseas moving services include packing, storage, customs clearance, and more. We have handled many moves to all major cities overseas, including London, Paris, Frankfurt, Dubai, Hong Kong, Shanghai, and Tokyo. Our company has worked with major airlines such as British Airways, United Air Lines, Lufthansa German Airlines, and Japan Air Lines to help our customers move overseas on their next relocation.
Specialty Items
We provide white-glove moving services for your most prized possessions when they're being shipped abroad. If you've got a piano, organ, gun safe, pool table, or any other large household appliance that needs extra attention during the moving process, give us a call, and we'll get it done right away.
Corporate Moving
Our corporate moving services are not just limited nationally but also overseas. We can provide all items required to operate your business, such as computers, desks, chairs, and other office equipment. Our movers work with major corporations such as IBM, Texas Instruments, and Microsoft to help our customers move their entire office overseas.
No In-Person Contact Required
Flat Fee Moving LLCs interstate and experienced international agents are on the line to answer any of your questions and guide you through the process; you will never have to talk to an agent in person. Contact us today, and we'll get back to you with a free, personalized moving estimate!
Sarasota International Movers Takes Care of it All
Our professional moving experts offer international moves from specialty items, delicate items, musical instruments, and many other items that require special attention. Our moving company will be certain to take care of all your belongings as if they were our own.
We offer a wide set of international moving services, from international packing services, custom crating, and storage options to overseas shipping; call us today for a free quote!
Get your Free estimate today!
We offer a free, no-obligation price estimate for your upcoming international move. We'll give you a general idea f what you can expect to have to pay for your move! If you have any questions, please fill out the form below, and we'll get back to you within 24 hours.
FAQs About Moving Overseas
How much does an international move cost?
International relocations can cost between $1,000 and $10,000, with shipping costs playing a significant role. Typically, international moves are handled via ocean freight shipping. If you own a two or three-bedroom house, you will almost certainly be provided with your own shipping container.
How can I move internationally cheaply?
Sea-freight is the most common and cost-effective method of moving household goods across the ocean. In order to accomplish this, a global moving company will arrange for the shipment of a container to your home.
How expensive is it to move to Europe?
I'd budget between $1,000 and $1,500 for travel between Europe and the United States, depending on the time of year, the airport from which you're flying, and the amount of luggage you're bringing.
If you plan to relocate, how much money will you need to move overseas?
Prior to moving abroad, it's a good idea to have 7 to 9 months' worth of expenses in a bank account or a low-risk savings vehicle. Depending on your way of life, you may need more or less.
1. Quote It
Call Flat Fee Moving LLC today to discuss your move and get a quick moving quote by one of our moving specialists.
2. Pack It
Opt to either pack your items yourself or use our professional packing service to avoid all the hassle.
3. Move It
On your scheduled moving day, our crew will show up to pick up your items and move to your chosen destination
Keep Moving Forward by Using Our Full Range of Moving Services
Whatever you require to move from one point to point B, we'll make it happen without incident.
We are a specialist with local home Sarasota as well as Florida State moves. We are able to move you through all of Sunshine State's neighborhoods and surrounding locations. This is the reason why the other local moving companies envy us.
From Sarasota to Miami, California and Seattle We can move from any place within the USA. With timely long distance delivery times and secure packing, we can get you settled in your new residence quickly. Our long distance movers will ensure an outstanding moving experience.
We are able to move your office at night during weekends, and during holidays to limit your time off. With the complete packing of your office and de-packing services, your team will be ready to go the next day.
Unline the other moving companies, we've made it as easy as possible by putting important moving items into boxes that fit your needs. The packages will be delivered to your home prior to the move date.
We take the stress out of packing all of your valuable possessions safely. You are able to choose the items you would like us to carry, there is no limit to the quantity of items that you can pack with our packing services. You can hire us to take care of just your kitchen or the entire house.
Piano moving requires special expertise, equipment, and instruction to move the piano safely, and especially in Sarasota. A piano movers, or a professional moving company like us have been performing upright and horizontal moves, and every piano types in between.
Get our moving labor help service within Sarasota. Flat Fee Moving LLC will provide you with a professional packing and moving team. Review, compare, and make a reservation now!
If you need to move urgently? Our service moving company or last minute move-in service can make your life easier. We'll help you move into your new residence as soon as possible! We also provide emergency packaging and storage.
Looking for a Local mover near me or you? Hear this out, we are the only local moving company in Sarasota that provides 24/7 moving services. Whatever size or tiny your move is, we'll move it.
GET A FAST MOVING QUOTE - CALL NOW
we've got your covered...
Moving Boxes
Furniture Disassembly
Shrink Wrap
The reviews of our customers speak for themselves.
As the top-rated Sarasota moving company, we have made moving a pleasurable experience.
The Top Rated Sarasota Movers Throughout All Review Websites
They worked very hard, yet were very careful handling the furniture that required dis- assembling. I scheduled the delivery for 3 days later, and the trucks were right on time. Everything was unloaded into the new house very quickly and all the furniture were re-assembled back again. I will absolutely continue to use them if I ever need to move again and of course recommended them to my friends and to anyone who needs a moving company which can be trusted withyour property! .[/one-half-first]
GET A FAST MOVING QUOTE - CALL NOW
Pick the Best Sarasota International Movers
We offer affordable, competitive sea freight quotes and pass them down to our valued clients in Florida and even all around the world! This allows us to offer you a high-quality and cost-effective overseas move. Our trained moving specialists have the expert knowledge and skills to help you prepare your important paperwork, pack and crate your belongings, and assist with every other step of your international relocation. Our stellar reputation and years of experience in the overseas moving industry allows you to sit back and enjoy a stress-free international move!
At Flat Fee Moving LLC, we ensure your household goods are shipped overseas safely and promptly. Your shipment will arrive in your destination country quickly and damage-free-you can even track your goods on their journey to your new home! We help you negotiate a price and get the proper insurance and letters of credit from the freight forwarders.
Door to Door Service
Ocean, air, truck and rail transportation services
Customs Clearance
Single point of contact
Policy & move management, cost containment
Pre-move information, country & customs information
GET A FAST MOVING QUOTE - CALL NOW

Sarasota Springs, Fruitville, Gulf Gate Estates, Bayshore Gardens, South Bradenton, Bradenton, Palmetto, Laurel, Venice, South Venice, North Port, Englewood, Saint Pete Beach, Gulfport, Saint Petersburgg, Greenacres, Ochopee, Wellington
34293, 34292, 34223, 34228, 34230, 34229, 34232, 34231, 34234, 34233, 34236, 34235, 34238, 34237, 34240, 34239, 34242, 34291, 34241, 34243, 34266, 34275, 34274, 34285, 34287, 34286, 34289, 34288