SARASOTA, FL
LAST MINUTE MOVERS
Choose a competent Sarasota Mover today to move your belongings damage free!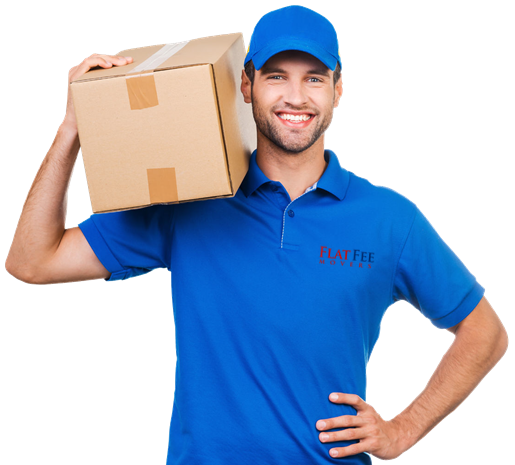 Last Minute Move Sarasota FL
Though most relocation plans are planned months in advance, there are times when your moving plans may be very sudden. Maybe you have to relocate to take up a new assignment for your company and are going to be there for a longer period of time or you and your family has made sudden plans to move to a new location.
1. Quote It
Call Flat Fee Moving LLC today to discuss your move and get a quick moving quote by one of our moving specialists.
2. Pack It
Opt to either pack your items yourself or use our professional packing service to avoid all the hassle.
3. Move It
On your scheduled moving day, our crew will show up to pick up your items and move to your chosen destination
Check Out Our Other Moving Services
GET A FAST MOVING QUOTE - CALL NOW
we've got your covered...
Moving Boxes
Furniture Disassembly
Shrink Wrap
Reviews
They worked very hard, yet were very careful handling the furniture that required dis- assembling. I scheduled the delivery for 3 days later, and the trucks were right on time. Everything was unloaded into the new house very quickly and all the furniture were re-assembled back again. I will absolutely continue to use them if I ever need to move again and of course recommended them to my friends and to anyone who needs a moving company which can be trusted withyour property! .[/one-half-first]
GET A FAST MOVING QUOTE - CALL NOW
Last Minute Movers in Florida - Specialized Services
This can send you into a frenzy of activity and there are sure to be a number of things you have to organize and plan. One of the most important things you want to ensure is that all your belongings are moved to the new location safely and in the shortest possible time. We at Flat Fee Movers are expert Last Minute Movers in Florida and provide this specialized service to clients across the region.
A Stress Free Move
If you have just found out that you have got to move within the next couple of weeks or less and are worried about transporting all your things safely, done be. We have professional and highly trained personnel who will ensure that all your things are moved just the way you expect them to be.
We know that when you are looking for Last Minute Movers in Florida, you want someone who will be able to take most of the stress off your shoulders. We also know that this situation can be very difficult to handle- this is especially true if you have kids or pets in the house.
Aspects We Consider
In order to accommodate any last minute moves, we have a large number of trucks that are available round-the-clock to ensure that your belongings get moved as quickly as you need them to be. There are a number of aspects involved in the move and we handle:
Packing all the individual items carefully
Color coding the boxes
Tagging and labeling them correctly
Ensuring that all the boxes are hauled onto the truck carefully
Taking care while unloading them at the destination and setting them in place
Call the Experts
There are a number of aspects that Last Minute Movers in Florida have to take into consideration. We understand exactly how stressful a sudden move can be for you, and aim to take a large part of the burden off your shoulders. We are the reputed and reliable local and national movers who provide the best moving services. For more information about the best Last Minute Movers in Florida, call Flat Fee Movers at 786 310 5902.
GET A FAST MOVING QUOTE - CALL NOW
Sarasota Springs, Fruitville, Gulf Gate Estates, Bayshore Gardens, South Bradenton, Bradenton, Palmetto, Laurel, Venice, South Venice, North Port, Englewood, Saint Pete Beach, Gulfport, Saint Petersburgg, Greenacres, Ochopee, Wellington
34293, 34292, 34223, 34228, 34230, 34229, 34232, 34231, 34234, 34233, 34236, 34235, 34238, 34237, 34240, 34239, 34242, 34291, 34241, 34243, 34266, 34275, 34274, 34285, 34287, 34286, 34289, 34288