SARASOTA, FL
STUDENT MOVERS
Choose a competent Sarasota Mover today to move your belongings damage free!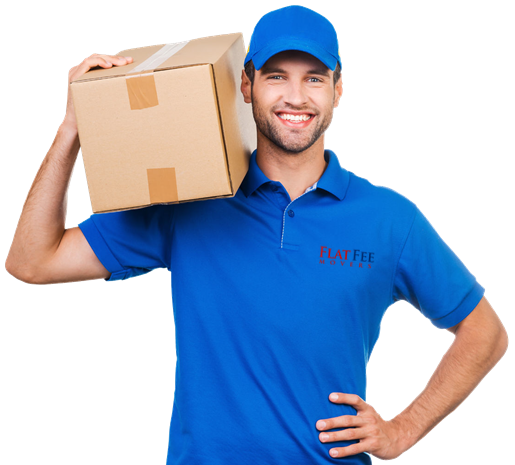 Are you heading home or traveling abroad and don't know what to do with your stuff? Looking for Sarasota student move? Then you've come to the right place! Our highly knowledgeable staff, and expert movers take care of all the headaches and back breaking work for you. We provide storage, moving and shipping services to ensure all of your belongings are safely and securely transported wherever and whenever you need!
1. Quote It
Call Flat Fee Moving LLC today to discuss your move and get a quick moving quote by one of our moving specialists.
2. Pack It
Opt to either pack your items yourself or use our professional packing service to avoid all the hassle.
3. Move It
On your scheduled moving day, our crew will show up to pick up your items and move to your chosen destination
Check Out Our Other Moving Services
GET A FAST MOVING QUOTE - CALL NOW
we've got your covered...
Moving Boxes
Furniture Disassembly
Shrink Wrap
Reviews
They worked very hard, yet were very careful handling the furniture that required dis- assembling. I scheduled the delivery for 3 days later, and the trucks were right on time. Everything was unloaded into the new house very quickly and all the furniture were re-assembled back again. I will absolutely continue to use them if I ever need to move again and of course recommended them to my friends and to anyone who needs a moving company which can be trusted withyour property! .[/one-half-first]
GET A FAST MOVING QUOTE - CALL NOW
Hire Reliable Student Movers in Sarasota FL
Student moving is more than paper and pens, books and table ends. Beds, desks, and other objects, no matter how simple they may appear, can suddenly seem very asymmetrical when lifting them up or down dorm facility staircases, and into or out of tight rooms. These possessions can also be very costly to ship in the mail. Moreover, students moving state-to-state, across the country, or from dorm to home can't usually haul everything in their own vehicles. We assist students by offering comprehensive checklists, free quotes, expert services and assign the most highly-trained and professional movers for each job.
ECO-FRIENDLY: Take pride in knowing you're doing your part to help the Earth., distinguishing us as the industry's true leader in eco-friendly disposal.
RELAX & SMILE: You'll be all smiles because the HUNKS are sure to deliver the most courteous, efficient, friendly and stress-free service you've EVER experienced
We know our way around college campuses and we understand the challenges you face as a student. We're students ourselves, after all!
Corporate Relocation
We are able to move all types of belongings including pianos, antiques and fine arts. We also provide free 30-day storage for long-distance moves and all your belongings will be housed in a climate-controlled, state-of-the-art facility. The moving crew that will be assigned to you will be highly-trained and will be focused on ensuring that everything is moved expertly and that the move takes place in a seamless manner.
Every one of our trucks are outfitted with all the latest safety features as well as moving equipment. We are the reputed and reliable local and national movers who provide the best moving services. For more information, call Flat Fee Movers at 786 310 5902.
GET A FAST MOVING QUOTE - CALL NOW
Sarasota Springs, Fruitville, Gulf Gate Estates, Bayshore Gardens, South Bradenton, Bradenton, Palmetto, Laurel, Venice, South Venice, North Port, Englewood, Saint Pete Beach, Gulfport, Saint Petersburgg, Greenacres, Ochopee, Wellington
34293, 34292, 34223, 34228, 34230, 34229, 34232, 34231, 34234, 34233, 34236, 34235, 34238, 34237, 34240, 34239, 34242, 34291, 34241, 34243, 34266, 34275, 34274, 34285, 34287, 34286, 34289, 34288