A Company That Will Surpass Your Expectations!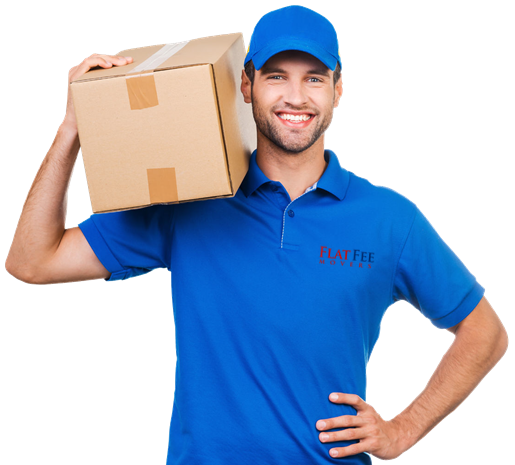 Licensed and Insured Moving company
We are Flat Fee Moving LLC, your number-one choice for moving from one location to another in and around Florida. We are committed to making your relocation as straightforward and painless as possible.
We are here to help you with your commercial or home relocation needs. From one-bedroom apartments to five-bedroom homes, Florida Main Movers takes pride in our ideals and packaging quality.
Our experts have received professional training and have years of experience in the moving sector. As a result, we have been named one of the leading moving companies in Florida.
Meet our team of experts who care about happy clients and well-wrapped parcels!
You can rest assured that your belongings will arrive in good condition and on time.
You will be provided a direct number of a customer representative who will take care of your concerns as soon as we begin working.
We don't charge more for quality; it's included in our standard package.
You can't do the job without the right tools. We have enough of them to finish it quickly.
Before employment, all of our employees were pre-screened, and background vetted. Professional training and instruction. They are always courteous, efficient, and attentive to your belongings.
This is something that has been gained over time. It has surpassed us now, but we will continue to strive to meet your expectations and be the best.
With all due respect to our soldiers and senior citizens, we always have special pricing available. Inquire about current promotions as well.
There are no hidden fees or extra expenses. If you move at a flat rate, the cost will be fixed and will not rise abruptly.
Our mission is to deliver professional and efficient moving services to our customers, making the relocation process simple and convenient.
Flat Fee Moving LLC has earned the trust of its customers because we value our brand and want you to tell your friends and family about us.
Every item we transport is handled with care because we understand how crucial it is to move into a new home without fear of harm or loss.
Work hard and efficiently

Responsive and courteous

You'll receive more than you bargained for

Uniformed and clean

Always punctual

Friendly and smiling
1. Quote It
Call Flat Fee Moving LLC today to discuss your move and get a quick moving quote by one of our moving specialists.
2. Pack It
Opt to either pack your items yourself or use our professional packing service to avoid all the hassle.
3. Move It
On your scheduled moving day, our crew will show up to pick up your items and move to your chosen destination
We Respect Your Property
Flat Fee Movers are concerned about the safety of your things. We will not only correctly wrap everything but also handle everything with care. We appreciate your possessions as much as we do your business.
We value punctuality.
Nothing is more frustrating than moving into an empty house because your hired pros were late. We feel that time is of importance at Flat Fee Movers. As a result, you may anticipate rapid and swift action.
We appreciate you.
Your company is essential to us! We understand how hard you worked to obtain your personal belongings and attain the American Dream. As a result, we value our clients and customers the same way we value our staff.
GET A FAST MOVING QUOTE - CALL NOW
we've got your covered...
Moving Boxes
Furniture Disassembly
Shrink Wrap
The reviews of our customers speak for themselves.
As the top-rated Sarasota moving company, we have made moving a pleasurable experience.
The Top Rated Sarasota Movers Throughout All Review Websites
They worked very hard, yet were very careful handling the furniture that required dis- assembling. I scheduled the delivery for 3 days later, and the trucks were right on time. Everything was unloaded into the new house very quickly and all the furniture were re-assembled back again. I will absolutely continue to use them if I ever need to move again and of course recommended them to my friends and to anyone who needs a moving company which can be trusted withyour property! .[/one-half-first]
GET A FAST MOVING QUOTE - CALL NOW

Sarasota Springs, Fruitville, Gulf Gate Estates, Bayshore Gardens, South Bradenton, Bradenton, Palmetto, Laurel, Venice, South Venice, North Port, Englewood, Saint Pete Beach, Gulfport, Saint Petersburgg, Greenacres, Ochopee, Wellington
34293, 34292, 34223, 34228, 34230, 34229, 34232, 34231, 34234, 34233, 34236, 34235, 34238, 34237, 34240, 34239, 34242, 34291, 34241, 34243, 34266, 34275, 34274, 34285, 34287, 34286, 34289, 34288